Published Dec 7, 2011 — 2298 views

Netflix has just consumed the Boxee Box remote control's play/pause button. The only thing the bright red Netflix button will do now is launch the Netflix app, no matter what the box had been doing.


Images of the redesigned remote control with the dedicated Netflix-launch button have recently surfaced both on Boxee's website…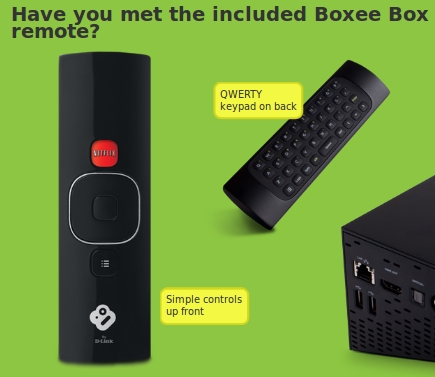 The Boxee Box remote, as shown on Boxee's website
…and on the D-Link Boxee Box's retail packaging: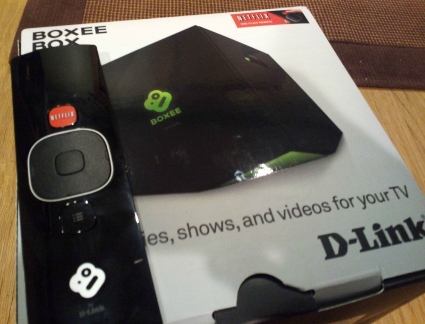 Latest D-Link Boxee Box retail packaging
Interestingly, D-Link promotes the Boxee Box's new "Netflix one click remote" feature in the upper-right corner of the front of its packaging, as seen here:


Netflix "one click remote" feature promoted on packaging
In a thread on Boxee's discussion forum, Boxee Box users have complained about the loss of the play/pause button feature. Among other issues, "if you click it while watching a show, it immediately shuts the show down and launches the Netflix app," notes one user whose new Boxee Box included the redesigned remote control.
Actually, the remote control's original play/pause button feature has never worked in the Boxee Netflix app, leading Boxee to list Netflix play/pause instructions in an FAQ on the Boxee user forum.
Currently, a configuration option in the Boxee Box firmware determines whether the remote control's upper button can be used for play/pause functions by apps supporting the capability. Will that configuration option be eliminated by an upcoming firmware update? We've put the question to Boxee, and await their reply…
[Note: This post originally appeared on BoxeeBoxTips.com, which is part of the DeviceGuru Blog Network]