Last updated Aug 25, 2010 — 5935 views

Boxee users can now search, browse, and watch thousands more free movies from six Internet sources, thanks to an enhanced Movie Library function in the latest Boxee beta release. Boxee, a free Internet A/V-streaming software platform with an easy-to-use "10-foot UI" (user interface), supports OS X, Windows, and Linux PCs plus the AppleTV set-top-box (STB).

Boxee's new Movie Library feature is similar to the TV Library that had already been available, as seen in the two screenshots below.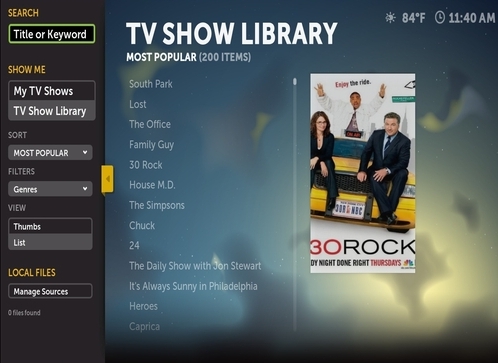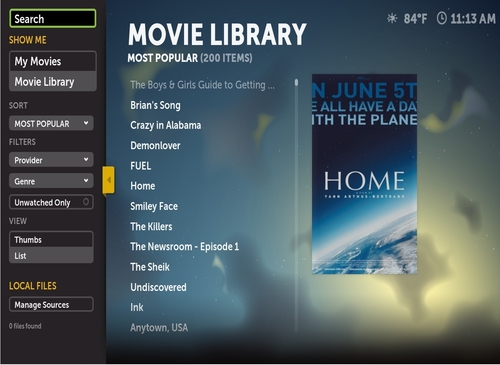 Existing TV show and enhanced movies search/selection
(click images to enlarge)

Boxee's new Movie Library function makes it much easier to locate and select movies from among thousands of available titles. Here are some screenshots showing how it works:





(click each thumbnail to enlarge)

Thousands more downloads, from four new content partners
In addition to adding the Movie Library function, the current update has added thousands of films from EZTakes, Indie Movies Online, MUBI, and Openfilm, which augment what had already been available from Hulu and YouTube.
According to Boxee, most of the available titles can be streamed and watched free of charge — albeit in the increasingly familiar ad-supported manner.
Here's a short description of each of the four new content partners that were just added:
Boxee notes that the new Movie Library function is "still a little rough around the edges." For example, the Movie Library screen only displays 200 titles, even though thousands of titles can be located, browsed, and watched using the search provided.
Boxee says it plans to continue to broaden its content partnerships, beyond the six current ones, to "include movies from additional online movie services and directly from studios."
To check out the new Movie Library, download the latest Boxee Beta from the downloads area on Boxee's website. Versions are currently available for Mac, Windows, and Linux; an AppleTV version update is expected next week.