Last updated Oct 23, 2009 — 36880 views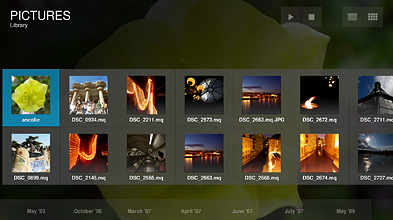 A 20-page downloadable whitepaper compares 10 free media center applications, with an eye toward discovering their potential synergies. The study, from the Telematics Freedom Foundation's "Freedom Box Project," aims to standardize and promote open, free, and user-friendly web-based TV media center platforms.

The whitepaper briefly describes and contrasts the features of Boxee, Elisa, Entertainer, Freevo, MediaPortal, My Media System, MythTV, Neuros OSD, Plex, and XBMC. It also examines seven "all in one solutions" — such as LinuxMCE and Mythbuntu — that integrate media center applications along with other software components including complete Linux distributions.
The centerpiece of the whitepaper is a highly detailed two-page chart tabulating 60 features and characteristics of the 10 free media center apps. The paper's authors hope their work will assist media center application developers in determining which features to include in their projects, and in discovering synergies among the existing projects.
To help promote its goals, the Freedom Box Project produced the following short video, which demonstrates aspects of each of the 10 free open-source media center applications covered in its whitepaper:

(Click image to play video)

You can learn more about the 10 media center applications covered in the whitepaper here:
Information on the seven all-in-one solutions discussed in the report is here:
Download the Freedom Box Project's complete 20-page whitepaper in PDF format here.
We recently compared three free web-based video-streaming software platforms: Boxee, Zinc, and Hulu. Read our article here.