Last updated Nov 11, 2011 — 2346 views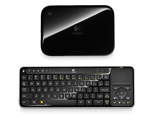 Logitech will quit selling its Google TV "Revue" box after current supplies are exhausted, the company disclosed this week. The move leaves Revue owners wondering whether they'll be receiving a promised upgrade to Google TV version 2.

Logitech launched the Revue 13 months ago, in conjunction with Google's much-hyped rollout of Google TV.



Logitech's Google TV "Revue" box and keyboard
Buying market share?
Introduced in October 2010 at $299, the Review was an immediate flop, with customers complaining of both bugs and insufficient media-streaming capabilities, and returning their devices for refunds. By May, the Revue's price quietly dropped to $199 at Amazon and other retailers.
Then in July, Logitech officially slashed the Revue's price to $99, claiming the move was intended to accelerate "adoption of the Google TV platform by removing price as a barrier to broad consumer acceptance."

Financial boondoggle
Now we learn from Logitech's latest financial report that the Revue's aggressive price reduction was meant to liquidate the Revue's inventory and that no follow-on product would be offered.
Logitech summarizes its failed Revue strategy in the company's November 7, 2011 quarterly report:
In the digital home, we invested significantly in developing and marketing our Logitech Revue and related peripherals for the Google TV platform in the United States. As a result of poor initial sales of these products, we reduced the retail price of Logitech Revue from $249 to $99 in the quarter ended September 30, 2011. This action resulted in a $34.1 million valuation adjustment to cost of goods sold in the three months ended June 30, 2011. We expect our inventory of Logitech Revue products will be fully depleted in the quarter ended December 31, 2011. We do not plan to build a successor to Logitech Revue. However, we plan to take advantage of future peripheral opportunities around the Google TV platform as such opportunities arise.

Google updates Sony TVs to Google TV v2
Meanwhile, Google pushed out a Google TV version 2 upgrade to Sony's Google TV products two weeks ago. Among many other enhancements, Google TV v2 has a simpler and more intuitive user interface, and users can now install selected Android Market apps on their devices.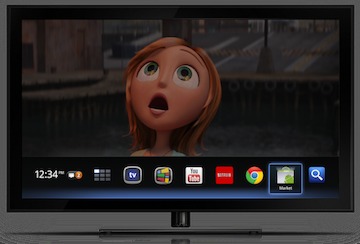 Google TV's simplified, easier-to-use UI
Although the Logitech Revue's update to Google TV v2 was supposed to follow the Sony TV's by several weeks, it's now uncertain whether Logitech will follow through with an official Revue update, given its plans to kill the product.
In the event Logitech fails to deliver the promised update, the Revue hacker community will no doubt step up to the plate. However, consumers may judge the necessary Revue upgrade process to be rather intimidating.
Further information on Google TV is available on Google's website.