Last updated Nov 5, 2010 — 6317 views

Roku has begun licensing its A/V media streaming set-top-box hardware and software technology to third-party device makers. Netgear, Roku's first licensee, will soon offer a Netgear-branded version of the recently size- and cost-reduced Roku XD box through Best Buy, Fry's, and Radio Shack stores.

Roku's Internet media player box was introduced in May 2008, initially positioned as a dedicated "Netflix player" TV companion appliance. However, within about six months, the company announced plans to expand the player beyond the initial Netflix-specific focus.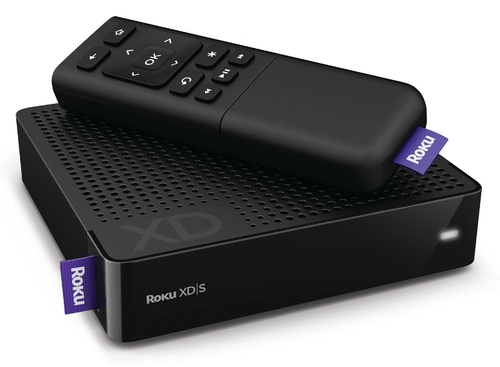 Roku's new cost- and size-reduced "XD" player design
(click each image to enlarge)

Roku's first non-Netflix content addition was Amazon's video-on-demand service, in March of 2009. The company next added Medifly's free service, said to offer access to "tens of thousands" of audio and video podcasts from NBC, CNN, ESPN, Comedy Central, and other sources. Many other audio, video, and photo-sharing sources followed.




A few of the Roku player's content sources
(click each image to enlarge)

Currently, Roku claims its Internet media player platform gives users access to free, subscription-based, and pay-per-view content from over 85 channels offered by 50 unique content sources. The company says this amounts to more than 100,000 movies and TV shows from Netflix, Amazon Video On Demand, and Hulu Plus; live and on-demand sports from MLB.TV and UFC; music from Pandora, MP3tunes, MOG, and TuneIn Radio; photo and video sharing from Flickr, Picasa, Vimeo, and Facebook; plus various other news and entertainment sources worldwide.
From the functional perspective, Roku says the new "XD" player design provides up to 1080p video output over HDMI, plus component video out, optical audio out, and a USB port (included features depend on model). Additionally, an upgraded WiFi circuit offers extended-range, dual-band "type N" wireless capabilities. The USB port lets users play music, photos, and up to 1080p video, controlled using a new "USB player channel."

The XD version also features a new "Instant Replay" capability. Using a dedicated button (the * key?) on the remote, users can skip back in 10 second increments — without a rebuffering delay (see photo at right; click to enlarge).
What's in the box?
Although Roku has not divulged hardware details, the hardware design likely is built around a MIPS CPU-based SoC (system-on-chip processor), such as the NXP PNX8935 chip used in its original model. In addition to the MIPS CPU, the NXP SoC integrates a graphics display controller that supports HD video standards such as MPEG-4 AVC (h.264) and VC-1, as well as a dedicated audio processor and multi-standard video decoder. Although the new XD version of Roku's box may now employ a different SoC, the general approach has enabled Roku to offer a highly cost-effective, low-power, and compact product.
Another key ingredient of Roku's media player platform is its embedded software stack, which currently appears to be based on a 2.6.24 Linux kernel. Other open-source software components used in Roku's products, of which there appear to be quite a few, are listed on this page of the company's website. As with the SoC-based hardware strategy, Roku's use of open-source software appears to have contributed to its success in bringing out a cost-competitive product.
One challenge the company faced in its initial development of a Linux-based platform for streaming Netflix's video, was satisfying the movie industry's stringent DRM (digital rights management) requirements. While Netflix dealt with the DRM issue on Macs and Windows PCs through the use of Microsoft's Silverlight plug-in, that approach was useless on consumer devices or PCs running Linux due to lack of Silverlight support for Linux.
Roku solved the DRM problem by collaborating closely with Netflix on a DRM-compliant Linux driver for its box. However, not being an open-source development, the driver never flowed outward for use on other Linux systems and devices, most likely due to being dependent on DRM-related hardware aspects of the NXP SoC.
Reacting to Google TV?
In announcing the new platform licensing strategy, Roku did not elaborate on the nature of the "hardware and software platform" license for its player platform. However, Brian Jaquet, Roku's corporate communications director, explained to DeviceGuru that Ruku is offering a range of options to its licensees. On the simplest level, the existing Roku box can be made available in a manner that enables the licensee "to slap their brand on it and sell it in their channels, like Netgear," he said.
Jaquet confirmed that licensees wanting to create differentiated products based on the Roku player platform would be permitted to tweak the hardware and/or software portions of the design, thereby producing products that could potentially compete against Roku's own boxes. Alternatively, the platform's software can be licensed independently, "meaning someone can take our user interface and all the hooks and integrate it into their device," he added.
It's also interesting to consider the timing of Roku's October 27 licensing announcement, relative to Google's October rollout of its Google TV platform. Google's month began with the disclosure on October 6 of Google TV details. This was followed by a public demonstration of Logitech's Google TV player on October 7, and the unveiling of Sony's Google TV-enabled HDTVs on October 24.
Without this new licensing strategy, was Roku's media player box doomed to death by Google TV?
Compellingly competitive
Announcement timing musings aside, though, the Roku player's cost, size, power consumption, and sheer simplicity of installation and operation clearly place it in a different league from Logitech's $300 Google TV player. Priced as low as $60, Roku's tiny entertainment-rich Internet media player is practically irresistible.
Death by Google TV? We think not!
~~~~~~~~~~~~~~~~~~~~~~~~
For further information on Roku and its products, visit the company's website.