Last updated May 12, 2011 — 6825 views

When a new Boxee Box firmware version is released, how do you go about upgrading your device? Nothing could be simpler!

Normally within a few days of its release, you'll receive an automatic notification that a new version of the firmware is available. It looks like this: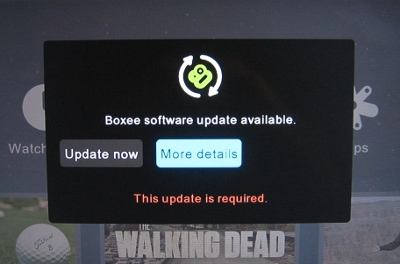 Boxee Box firmware update notification
In the notification pictured above, you'll notice that the message indicates that "This update is required." Although that might not always be the case, v1.1 update appears to be mandatory.
To find out a bit more about the pending update, you can select "more details" and then press the center button on your remote control. In the current update, you'll find out that you're about to receive v1.1 of the Boxee Box software (more specifically, firmware version 1.1.0.19053), as shown here: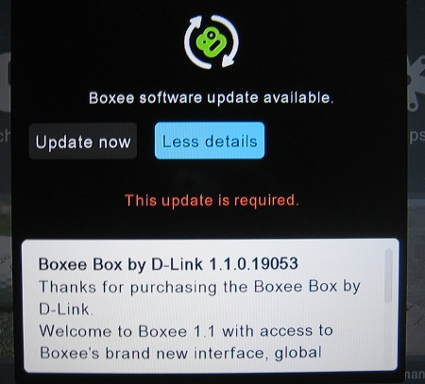 Boxee Box firmware update details
Now, all you have to do is use your remote control to navigate to the button on the left, where it says "Update now," and then press the center button on the remote to start the process. At this point the Boxee Box will automatically. Here's what the download and installation process looks like: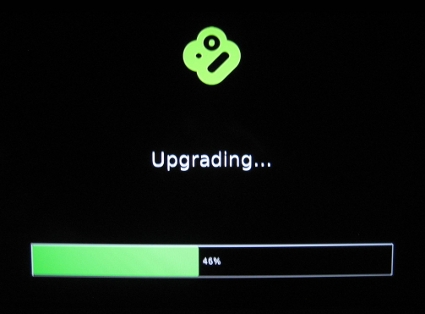 Boxee Box downloads its new firmware
The download should take a few minutes, after which the Boxee Box will reboot itself. When it boots up, you should wind up at your device's normal home screen as shown here: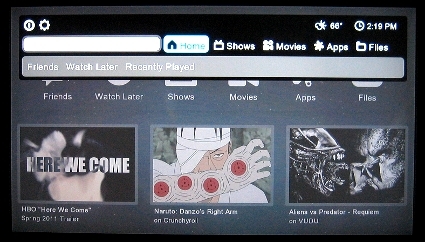 It should reboot automatically into the home screen
That's all there is to it!
However, in case something goes amiss, here's how to install a previous firmware version.