Last updated May 28, 2011 — 9791 views

Ever wonder what's inside that unusually shaped D-Link Boxee Box? iFixit has published a pictorial Boxee Box tear-down, so now you don't need to disassemble your own device to find out.

"It's hard to ignore how much taller the Boxee Box is than the Apple TV and Logitech Revue," begins the commentary accompanying iFixit's interesting sequence of tear-down photos.
"This half-sunken cube will definitely stand out in your entertainment system. Yet, we feel that the Box has build quality that rivals Apple's, and is much more solid-looking than the Revue. The front panel is made of glass sturdy plastic and displays a Boxee logo once you power on the device…"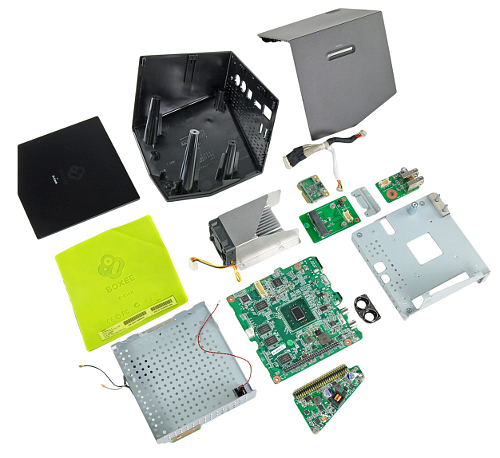 FYI: We don't recommend trying this!
(click to enlarge; source: iFixit)
Read iFixit's complete Boxee Box tear-down, complete with close-up photos of the process:

iFixit's Boxee Box Teardown